Pirate Storm: Free High Seas Packs giveaway
Pirate Storm: Free High Seas Packs giveaway
Today we are teaming up with
BigPoint
to offer you this free high seas packs giveaway for
Pirate Storm
.  The value of the pack is
5 €
.
The codes are only available for the accounts of created in the
Online
OciGrup
network websites.
The Pack Contents:
• 1x Brigantine (150.000 Gold)
• 1x Rugged Linen Sails (30.000 Gold)
• 10x 9-Pounder cannon (20.000 Gold)
• 10x Class 2 Harpoon Launcher (20.000 Gold)
• 5000x Iron-cannonballs (150.000 Gold)
• 5000x Barbed Harpoons (150.000 Gold)
• 5x Handyman 500 (75.000 Gold)
Step 1.
Never miss a giveaway by following us on Facebook, Instagram and Twitter.
And Follow us in Instagram
Instagram F2P.com
Step 2. Add your email in the field below the image of the promo, check your email account and follow the instructions.
Step 3. Sign up for a 
Pirate Storm
 account and login to the game .
Step 4. Click on "Bonus Code".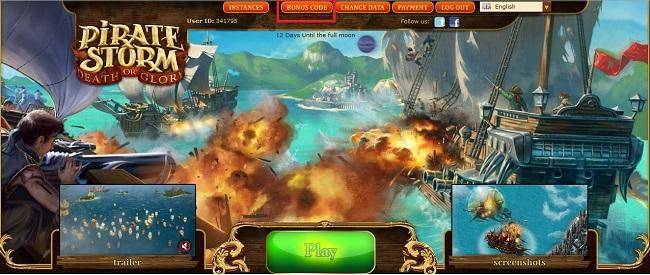 Step 5. Enter your code at "Bonus code field" and click REDEEM